Description
BEST COMBINATION OF PERFORMANCE AND PRICE
The ElliptiGO 8C is the world's most popular elliptical bike. You'll feel like you're "running on air," while leaving the boring gym behind. With eight gears capable of tackling tough climbs, this beloved model suits professional athletes and recreational riders alike. Whether your goal is to lose weight, cross-train, or just get moving, the ElliptiGO 8C delivers the best all around value. Game on.
—  Ergonomic grips and bar-ends provide multiple hand positions
—  8 speeds for climbing hills and sprinting flats
—  Adjustable steering column provides a custom fit
SPECIFICATIONS
Wheelbase 54″ (137cm)
Total Length 75″ (190.5 cm)
Weight 44 lbs (20 kg)
Operating Height 50-58″ (127-147 cm)
Storing Height (with front wheel) 32″ (81 cm) with steering extender
Storing Height (no front wheel) 27″ (70 cm) with steering extender
Crank Length 6.75 – 10.5″ (171 – 267mm)
Gears/Speeds 8
Total Gear Range 306%
Avg Gear Step 17%
Gear Ratio Range .527 – 1.615
Gear Inch Range 33 – 102
Stride Length 16 – 25″ (41-64 cm)
Gain Ratio Range 1.6 – 7.5
Stride Height 2.5 – 5.8″
COMPONENTS
Front and Rear Brakes Linear pull rim brakes
Grips Ergon GP-5 multi-position
Cranks Custom forged aluminum with VSL
Frame 7005-T6 Aluminum
Fork 20″ butted chro-moly with 1.5″ steerer
Brake Levers Avid FR5, two finger levers
Propulsion System Patented Elliptidrive technology
Drive Arms Aluminum with composite nylon foot
Track System Integral with modular inserts
Chainring 53-tooth, 130 BCD, 6061 – T6 aluminum
Cassette
Bottom Bracket Isis drive, sealed bearings
Sprocket 16-tooth
Hub Shimano 8-speed internally-geared hub
Steering Column Adjustable height index locking
Steering Extender Chro-moly steel, anti-rotation indexing
Headset 1.5′ threadless
Kickstand Dual leg, forged aluminum kickstand
Tires Kenda Kwest, 20″ x 1.5″ 60 TPI, 100-psi
Handlebar Alu. MTB riser bar, 50 mm x 670mm
Stem Forged aluminum, 120mm x 7 deg.
Shifter Shimano Alfine SL-S500 trigger shifter
Front Wheel 20″ aluminum aero profile rim, 28-spoke
Rear Wheel 20″ aluminum aero profile rim, 32-spoke
Pedal Motion
Benefit from a true running stride – without the repetitive impact of running – using a long elliptical motion.
Muscle Activation
Our long-stride models provide an effective full-body workout with a balanced leg muscle activation.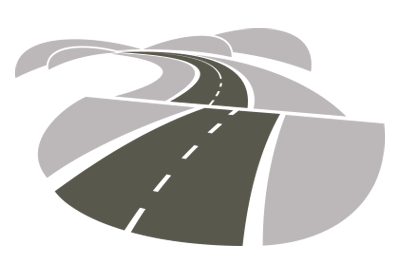 Riding Terrain
This bike is suited for riding in areas that feature flat or hilly paved roads or paths.